We had a great vernissage and opening on sunday. Good talks and many visitors!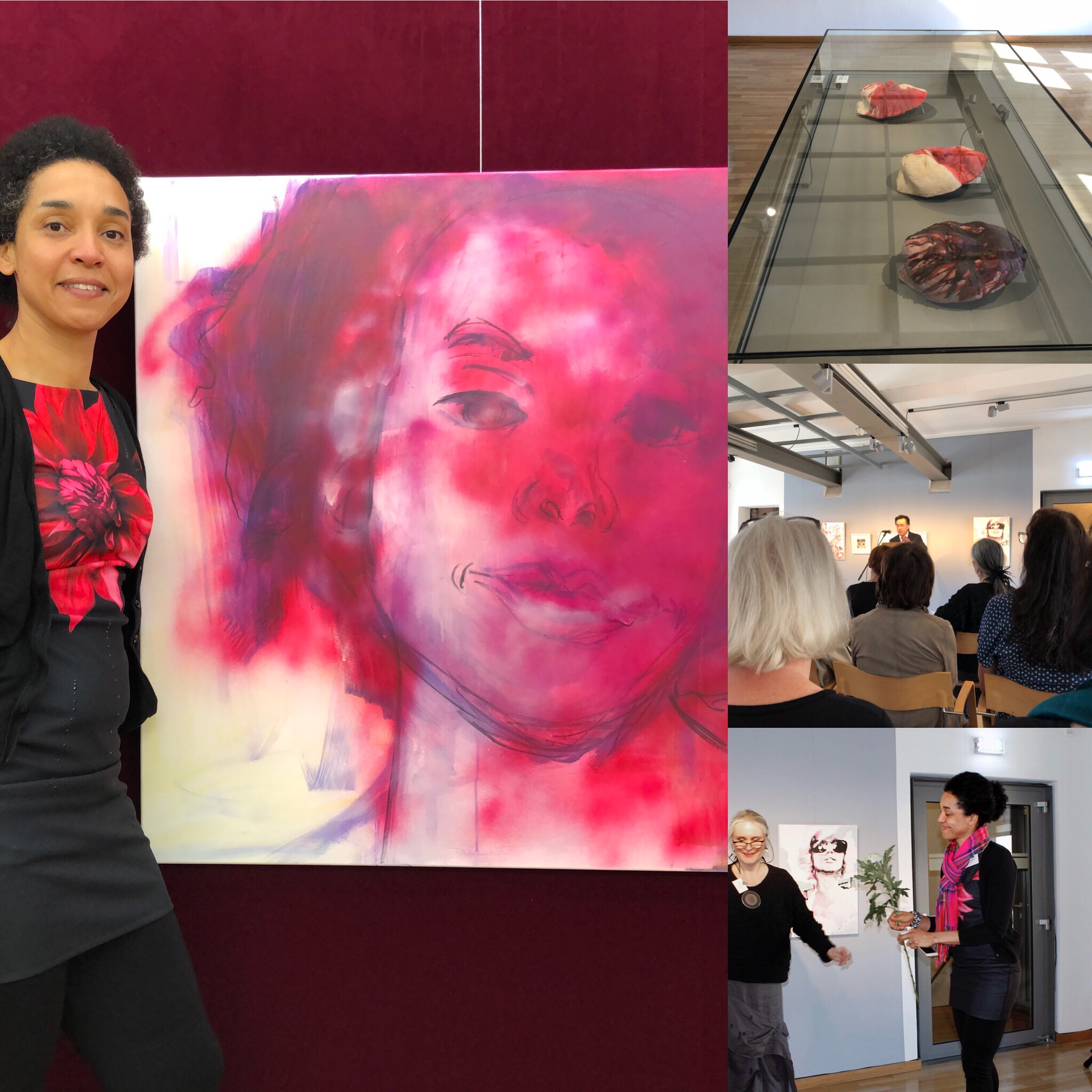 We are goingto have two additional performances  in the next months:
Sun 13th May at 3pm
Performance with subsequent ArtDialog "ALTERNATIVE FACTS"
Mary-Noële Dupuis / Cologne artist || www.mndupuis.de
"Mask means change,
I pull as needed
the appropriate mask to deny the true self.
Lie legitimately with the mask. "
Following the performance, the visitors have the opportunity to hold an art dialogue with the artists.
Our guest will be Dr. med. Jobst Paul (language / literary / cultural studies and photography artist) from Duisburg.
Sat 9th June at 3pm
Performance with subsequent ArtDialog
MUSIC PERFORMANCE Anne Krickeberg / Cologne
Musician and composer www.tonecentrale.de || www.mindful-culture.de
Anne Krickeberg will improvise with Cello and Nyckelharpa to the content and exhibits of the exhibition CRYSANTHEON 2.
"The impulse of creating, the creative will be the focus of this encounter of visual art and music.
Intuitive music takes the idea of being exhibited
After the performance, visitors can enter the art dialogue with Anne Krickeberg and the exhibiting artists.