While walking I found a few very interesting faces. Maybe I will start collecting them. :)

I started a new work and I think there is not much work I will be doing on this one... But it is not yet finished.... So work in progress..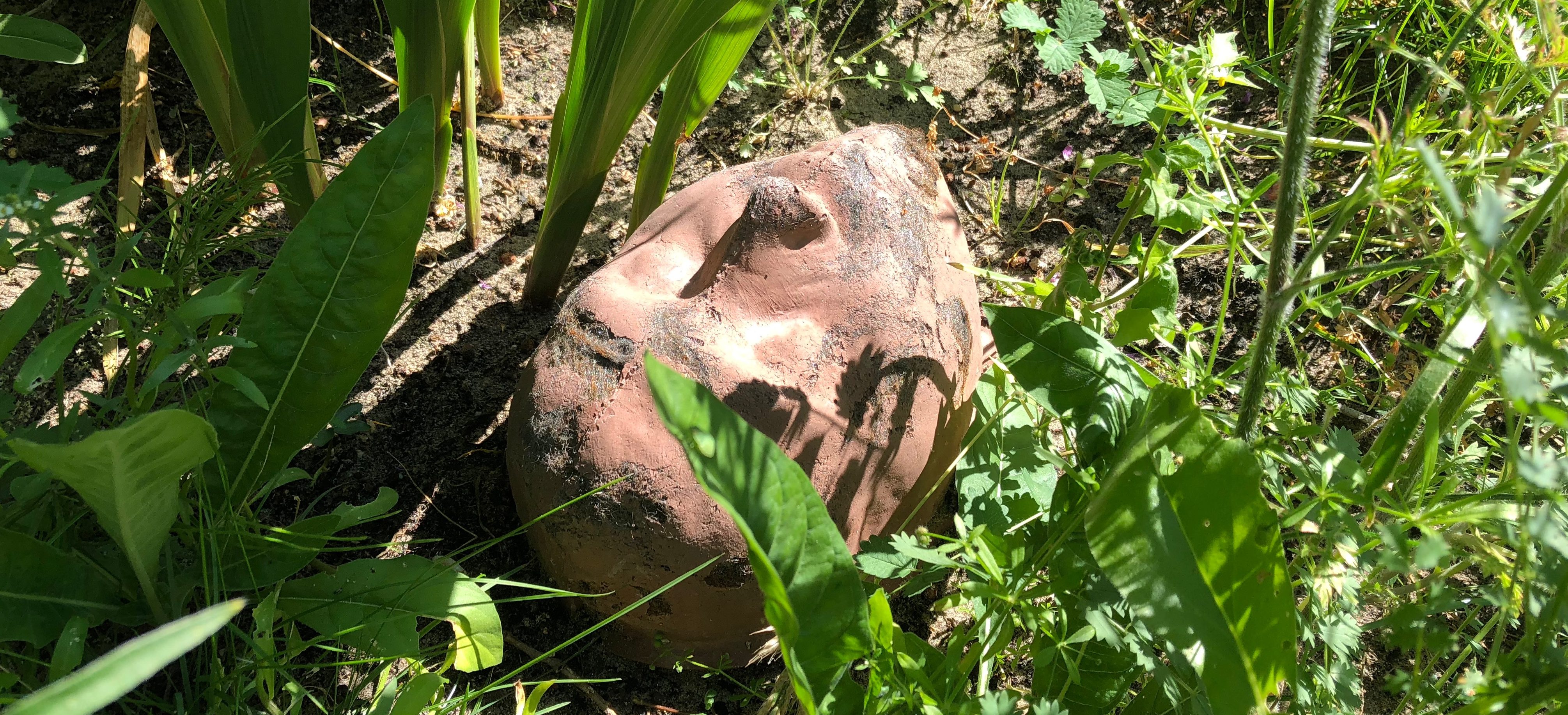 So the head is resting in the garden and actually it is not decaying as fast as I thought it would. But slowly rust has set in and the steel is geeting brown...